Napturally Curly shares a fun way to find natural
HAIRspiration!!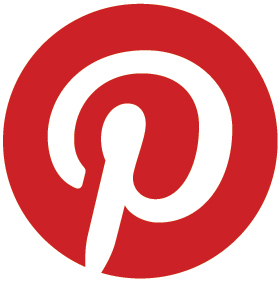 Do you need inspiration for transitioning or natural hairstyles?
Of course you do.  We all do from time to time!
Here's Help!
So if you haven't heard of Pinterest yet, you will in the next couple of months.
It's one of the fastest growing social networking sites out there and I believe there is so much untapped potential for the natural hair community.
When I first heard of it I thought "Oh boy… not another social networking site."
As an online marketer, I spend enough time managing my website Facebook and Twitter accounts, so I sure don't need anything else to keep up with.
Nevertheless, I created a Pinterest account a few days ago, and was pleasantly surprised at how useful it can be — especially for finding new hairstyles and sharing them with others.
I'm only following a few people and I'm already itchin' to try some new styles.
How It Works
Pinterest lets you organize, share and comment on pictures that you find around the Web.  Simply install their app and you're ready to go!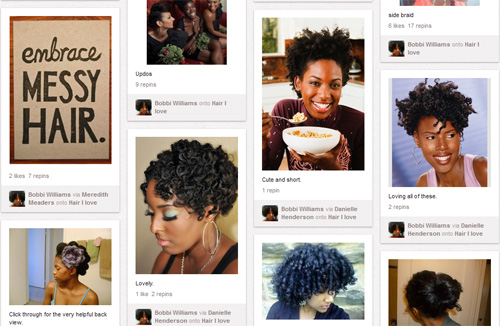 Anytime you stumble upon a picture you like online, simply hit "Pin it" on your browser (or phone app) and the picture is instantly shared.  Organize your pictures into different "boards" — that way people can select which of your boards they want to follow.
For example, I created a board called "Fly Natural Hairstyles."  Now, anyone can follow that board and be notified when I "Pin" a new photo.  They can also "Like", Re-pin the photo to their board, or comment on it.
So as you can see, Pinterest adopted elements of both Twitter and Facebook.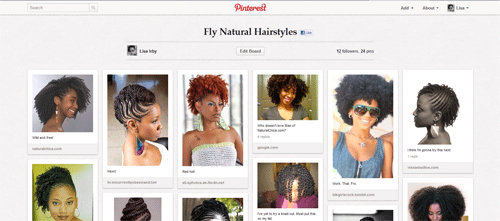 How to Join
Right now, Pinterest is an invitation-only network, so if you'd like me to email you one, just let me know here.
When you reply to this post, be sure to enter your email address in the email field (not the comment box.)  That way I can see it but everyone else cannot.
And to my email subscribers, just reply to this email and I'll send you an invite.
The natural hair community is not represented on Pinterest compared to many other niches, so let's make an appearance!
Request an invite from me so we can connect and start sharing styles. 

Follow Napturally Curly here!!
My Natural Reality is on Pinterest as well!! Check out my boards!