I've heard people say that going natural is too expensive.
This could be true if you morph into a product junkie (*raises hand*), or you constantly select top-of-the-line products.
Now, I must admit, I do splurge on certain brands, but you don't have to spend an arm and a leg to transition or be natural.
Here are some money-saving tips to help you get more for your dollars and spend even less on products by going homemade.
Shampoo Tips
Only a Dollop
It doesn't take as much shampoo as you may think to cleanse your hair.  So to make your shampoo go farther, section your hair off (you will naturally use less) and soak your hair for up to 30 seconds before applying to fully activate the product.
You'll find you only need a dollop per section to get the job done.
Just Add Water
Need to stretch your shampoo for one or two more washings?  Add an ounce of water to your bottle to make it last.  In fact, many people dilute their shampoos to prevent their hair from drying out as much.
Apply to Scalp Only
Most people use way too much shampoo because they apply it root to tip.  Simply focus on the scalp.  When you rinse your hair, the shampoo will travel down and cleanse the rest of your hair.
No need to saturate your entire strands with shampoo.  Plus, this can dry your hair out.
Create Your Own Shampoo
Some transitioners and naturals opt to create their own shampoos with castile soap, natural oils, apple cider vinegar, lemon, etc.  Check out this homemade recipe by 4bnfree on YouTube.
Conditioning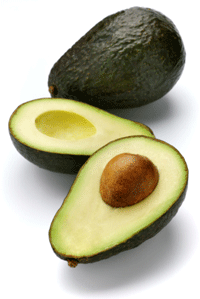 Avocados
Did you know that avocado's are great for moisturizing natural hair?  They also make excellent conditioners when combined with other products.
Check out this easy recipe by happydimples39 on YouTube.  No doubt you already have most of these ingredients at home.
Mayonnaise
Mayo is not just for your sandwiches!  It can be a wonderful conditioner for your hair.
Some say you can buy any kind of mayonnaise, but I prefer to buy whole mayo since it's more natural and tends to have less additives.
*Something about putting Miracle Whip on my hair just doesn't sit right with me.* 

And no need to buy the commercial brands.  Get the generic store brand if available and save a buck or two.
All you do is apply it to your damp hair like you would any other conditioner.  Let it sit for 20-30 minutes (feel free to add a plastic cap for deep conditioning) and shampoo it out.  How easy is that?
For added strength and moisture, you can add your favorite natural oils as well.
Click HERE to read more from Napturally Curly's article with budgeting tips for your natural hair!
And remember…
The Basics
Transitioning and being natural does not have to cost a fortune.
Yes, you may spend more than you'd like in the beginning because it takes time to find what your hair likes, but at the end of the day, all you really need is…
1) A Moisturizing (sulfate-free) shampoo and  moisturizing conditioner (I love the Giovanni brand.)
2) A Leave-In Conditioner / Daily Moisturizer
3) Deep Conditioner
4) Sealant (shea butter, natural oils, etc. to lock in moisture)
And as you've already seen, you make many of these products at home.